iPhone 3G was launched in India. But with exorbitant price tags. 31K and 36K are just too much for this phone.
I don't suggest buying it at this price. Wait a few more months! The price will come down!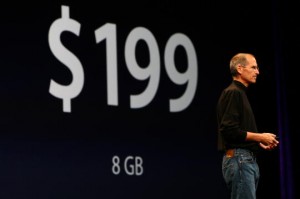 (Photo Credit: James Martin/CNET News.com)
The latest version of the iPhone will be launched around 11 July. And it will be available in India. The price will be $199 for the 8GB model, and $299 for the 16GB one. It will have 3G, GPS and much more!
Things look very exciting for the iPhone now! At the same time, Samsung is launching a competitor!